NEWS BRIEF: "

California Senate Advances Bill Prohibiting Therapists From Helping Those Seeking to Fight Homosexual Temptation", Christian News, August 22, 2018
"SACRAMENTO, Calif. — The California Senate has advanced a bill that prohibits professional therapists and counselors from advertising or selling services that would offer help to those seeking to fight homosexual temptation, attaching the prohibition to existing consumer fraud law. The controversial A.B. 2943 passed the Senate 25-11 on Thursday,,,"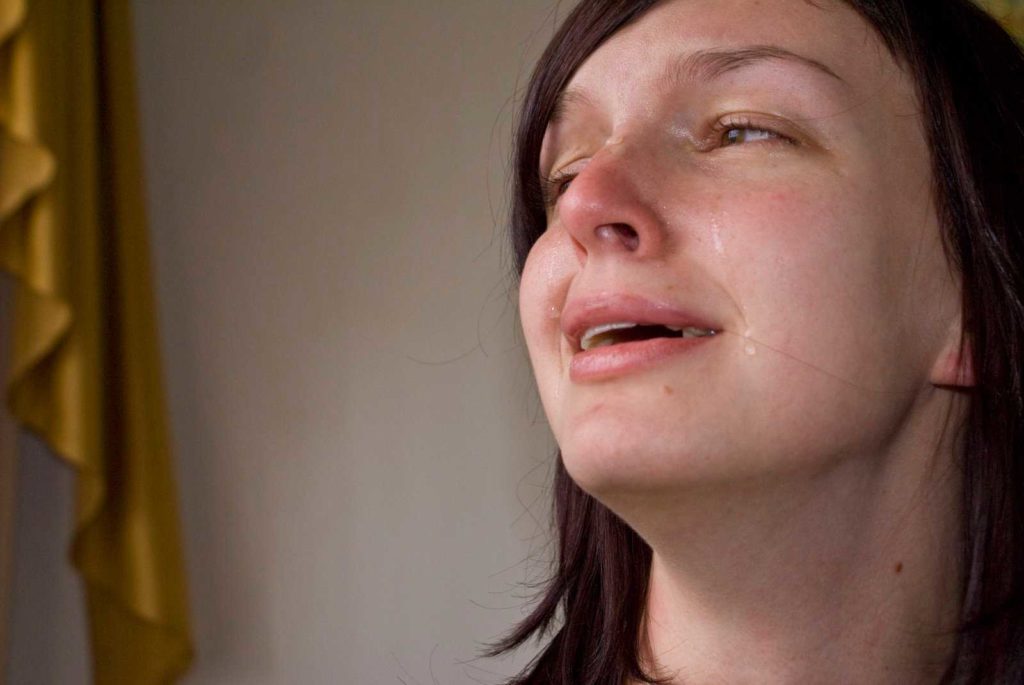 California is thus preparing to set the legal standard in stone that homosexuality in all its forms is lawfully recognized. I have no reservations whatsoever to think that Sodom and Gomorrah legally recognized homosexuality in all its forms, and passed laws forbidding anyone to say otherwise.
California then set its sights on preventing gay people from being saved and delivered!
"Now, lawmakers (are) banning what it calls 'sexual orientation change efforts' for any age, and specifically prohibiting professional therapists from advertising or offering for sale such services ... Contemporary science recognizes that being lesbian, gay, bisexual, or transgender is part of the natural spectrum of human identity and is not a disease, disorder, or illness', the bill claims."
This secular point of view cannot recognize that homosexuality is, in reality, a sin that produces gay oriented diseases, disorders, and illnesses. The truth is that homosexuals can repent of this sin, asking forgiveness through Jesus' blood sacrifice on the cross, and be set free!
Can you see that the secular viewpoint permanently traps the homosexual in a lifetime of deviant sexual practices and lifestyle? On the other hand, a gay person who accepts that Biblical viewpoint that homosexuality is a sin is really a liberating TRUTH!
Jesus came to save sinners! Jesus also came so that new Christians may experience a life more abundant and free! This California law seeks to prevent this kind of spiritual transformation!
Let us return to our featured news story.
"Pro-family groups have strongly opposed what they have dubbed the 'must stay gay' measure, stating that it wrongfully stands in the way of those who genuinely want help rejecting homosexual temptation, and forces licensed therapists to side with the government's point of view since they can't tell prospective clients that there is freedom from homosexuality, whether in advertising or in person."
"A.B. 2943 essentially outlaws the Judeo-Christian worldview regarding sexual ethics, affirming the transformative replacement 'anything goes' secular worldview of the sexual revolution, also known as radical sexual liberty', it stated."
Therefore, since this bill "outlaws the Judeo-Christian worldview", it instantly makes "outlaws" of law-abiding Christian citizens.
This measure also keeps the focus of its citizens upon themselves, rather than on Jesus Christ.
"2 Corinthians 5:15-17 also teaches, 'He died for all, that they which live should not henceforth live unto themselves, but unto Him which died for them, and rose again. … Therefore, if any man be in Christ, he is a new creature: old things are passed away; behold, all things are become new'."
Has the time arrived for Christians to prepare for Civil Disobedience?
NEWS BRIEF: "California Christians, Prepare for Civil Disobedience", Christian Post, 17 August 2018
"As California appears poised to pass a draconian bill that directly attacks your religious freedoms, it's time for you to draw a line in the sand. If the bill passes, you must choose to obey God rather than man. It's time for civil disobedience. I'm speaking about AB 2943 …"
Christians must obey God rather than man on this most critical issue. Sinners caught up in the homosexual lifestyle must hear the Word of God aggressively taught from the pulpits, the classrooms and from individuals, even if such activity might land them in jail.
But, even as secularists in California are cheering their "victory" on this issue, they should educate themselves of the historic fact that the genuine Church of God thrives especially well during times it is being most grievously persecuted.
As California slips further into the role of leading to Sodom, God causes the entire state to physically shake, rattle and roll!
NEWS BRIEF: "Watch Out California! 53 Major Earthquakes (Including A Magnitude 8.2) Just Hit The Ring Of Fire In A 24 Hour Period – "Something unusual starting to happen to the crust of our planet", End Times Headlines, August 20, 2018
"Is something unusual starting to happen to the crust of our planet? The USGS defines any earthquake of at least magnitude 4.5 as 'significant', and there were 53 earthquakes that met that criteria along the Ring of Fire on Sunday alone."
"The entire west coast of the U.S. falls along the 'Ring of Fire', and experts assure us that it is only a matter of time before the seismic tension that is building up along the tectonic plates in that area is released."
NEWS BRIEF: "Don't Blame Trump for the California Wildfires", Breitbart News, 10 Aug 2018
"All the usual leftist suspects – CNN, WaPo, Sen. Kamala Harris, Governor Moonbeam – are trying to blame "climate change" and even Donald Trump for the wildfires ravaging California.
But guess who is really to blame… Specifically the culprits are all those environmental campaigners, eco lobbyists, green NGOs, lawyers and politicians responsible turning California and the Pacific Northwest into a gigantic fire hazard."
California seems to be completely engulfed in flame. I know this statement is an exaggeration, but kit is absolutely true that California is suffering through an unprecedented fire destruction.
NEWS BRIEF: "Fact Sheet: Homelessness in California (in 2016)", Senate.CA
"California had 118,142 homeless people, which accounted for 22% of the nation's homeless population. California also had the highest rate of unsheltered people at 66.4% (78,390 were unsheltered)."
While it may seem a stretch to suggest that California is suffering these problems because God's judgment is beginning to fall upon her, I do not believe we can completely discount them, either.